Natalie V. - Effective and Efficient Math Tutor grades K-12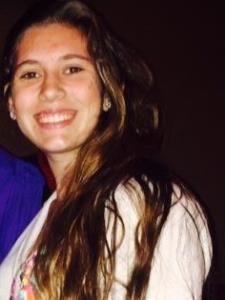 $90 / hr
Brooklyn, NY
2 miles Travel Radius

In-person + Online
Hi parents and students,

My name is Natalie and I am a NYC public school mathematics teacher (middle school and high school). I graduated from New York University's Steinhardt school, having majored in Mathematics Secondary Education. I have been a math tutor for the last 6 years, and have grown to work quickly and effectively on any math topic. I am exceptionally patient and understanding of all students needs, and have worked toward developing best practices for teaching/reaching students ...
Reviews
My daughter and I had agreed that if she didn't like the tutor for any reason at all that we would not continue lessons and find another tutor. My daughter is extremely picky and if she doesn't like something about a person she will refuse to work with that person. I mean she would even complain if she feels the pitch or sound of a person's voice annoys her. Needless to say she loved Natalie on sight. I could tell too. Natalie is a very likeable person and has a very nice voice. She is truly patient with my daughter to the point that my daughter won't even ask for a tiny break. Their second tutoring lesson was two hours long and not once did my daughter look at me begging me for an interruption. She continued to work without a single complaint through the full two hours. I let them work in the dining room while I sit in the living room listening to the lesson and I can tell that my daughter is learning a lot of what she should have learned in school. I feel that Natalie is worth every penny she's earning.
- Maria C. from Brooklyn, NY
Search More Tutors in the Stanford Area