Debra P. - Tutor with Many Skill Sets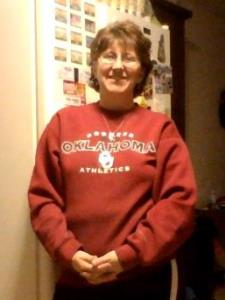 $35 / hr
Norman, OK
15 miles Travel Radius

In-person + Online
I am a college graduate who was an RN for 17 years. During that time, I home schooled my three boys for eight years, and just completed being my youngest son's learning coach for online school from 2011 to 2013. I have taught science, math, algebra, history, spelling, language, phonics geometry, math analysis, and many other classes. I have also taken the NCLEX in the past. I was also in the military and scored very well on the ASVAB test. I have taken many college level classes in anatom...
Reviews
Debra was very patient and encouraging, I really appreciated all her recommendations on how we can accomplish getting Masons grades up along with his confidence
- Cindy P. from Noble, OK
I was very please with Debra tutoring with my grandson she was great! with him, he seems to have taken to her very well. Looking forward to another tutoring lesson with her. She was very patient with my grandson he gave her a big hug afterward so I knew we had the right person. Once again, thank you Debra!
- Sherry C. from Oklahoma City, OK
Deb has built up my daughters confidence in math and made her even more eager to try harder in her other subjects. We are very thankful to have found her.
- Angie B. from Purcell, OK
Debra is always very patient with my son who has severe Tourettes, he always has a better grasp of his subject after going over it with her. We have had 30 lessons with her now and will be continuing through the summer to keep him on track, I honestly don't know how he would have made it without her extra help. We would recommend her to anyone!
- Danielle R. from Norman, OK
We are so glad to have found Debra. Debra has been a tremendous help to our daughter. Debra is very knowledgeable, patient, and does a great job of explaining. Debra also helps with ACT preparation. This is what we were looking for in a tutor. She has definitely surpassed our expectations.
- Jc M. from Norman, OK
Explains things quickly and thoroughly. Willing to dedicate the time to things you need extra help with. Got a 100 on my math test after a few weeks of working with her.
- Scott R. from New York, NY
Debra tutored my son several days a week June-August this summer so he wouldn't regress in what he had learned while in kindergarten. She was great for him, she was patient, smart, honest, and kind. I could tell in the way that she spoke to him that his education truly mattered to her and that she enjoyed helping people. I'm sure we will be contacting her again next summer as well! It was truly a joy to see her work with and be so kind to my sensitive ADHD child! Thank you Debra!
- Elizabeth J. from Oklahoma City, OK
Deb is a wonderful tutor. My daughter was struggling in Chemistry. She has been able to explain things to my daughter in 3 sessions that her instructor couldn't do in 2 months. She helped my daughter understand what she got wrong on quizzes and even went so far as to reach out to the instructor when a question was unclear. She has gone from failing when we started three weeks ago to a "C" now and after she retakes her quizzes I expect a "B' or better. I would recommend her highly to anyone! I can't say enough about how wonderful she is, I just wish I had found her 4 weeks ago!
- Michele M. from Norman, OK
Simply the best!! My son had seen numerous tutors with no success until Debra. I have never seen him more upbeat. He wasn't confused anymore.. Like I said SIMPLY THE BEST.
- Alicia C. from Norman, OK
Debra helps my son with Geometry. We really did not know what to expect. The first time he came back from meeting with Debra, he was so excited because she explained the concepts in a way that he finally understood. She relates well to my son. According to him, she is nice, smart, patient, and she explains difficult concepts in a simple way. I highly recommend her.
- Brandon L. from Oklahoma City, OK
Mrs. Deb is intelligent, patient, and kind. She makes it very easy for her students to learn and creates a comfortable atmosphere; I'm never scared to be wrong or unsure of my answers. I've felt 100% more confident after all of my sessions with her. I highly recommend her!
- Reagan S. from Norman, OK
I would highly recommend Debra! She can tutor numerous subjects and grade levels. She does a great job explaining things. My kids love her!
- Chris G. from Norman, OK
My granddaughter thought the algebra session went well and helped her. She has scheduled another lesson and was complimentary of Debra. Granddaughter took test for third step after tutoring help. She passed the test 100%. We are both pleased with the progress she has made with Debra's help. Granddaughter is progressing through algebra level testing with help of tutor and is very satisfied with tutor and results.
- Eddie W. from Purcell, OK
Great personality, great teacher! I now have hope I can overcome the math challenges I am having difficulty with. Highly recommend!! Very knowledgeable in all areas of math.
- Kelley A. from Norman, OK
My son was so happy to have someone that was helpful and easy to understand. He had a great sense of accomplishment from getting his project done. She guided him through his work, reviewed for errors and improvements and set goals for what he needed to do on his own. Thank you again Debra.
- Markus W. from Oklahoma City, OK
Deb is patient and well versed in math. She has been working with my 16 year old son, and is doing a phenomenal job. My son enjoys working with her. I believe you will be pleased with her tutoring style. Every time I send a text to Deb, she always responds back quickly.
- Stella C. from Newcastle, OK
Debra is patient and works hard with a plan for every session. My son loves when it's his day to see Ms. Deb. Our family loves her style and approach. Ms. Deb is very patient and the care she gives to each student is amazing. She will always get 5 stars in my book.
- Cory A. from Oklahoma City, OK
My 14 year old daughter is taking geometry. Debra is a wonderful tutor and my daughter is relaxed with her. Debra has helped her so much. I can not believe I found her on the Internet. It is a blessing to have found her. Thanks.
- Richard M. from Norman, OK
Debra has been assisting my son in Pre-AP chemistry and has really boosted his confidence. We have seen increased test scores just over a few session. We would highly recommend using Debra for tutoring, she has been very accommodating with our schedules and subjects that our son needed help on. We can not say enough how much we appreciate all of her knowledge.
- LaDawn C. from Oklahoma City, OK
Very patient and works through every problem and question you have. Puts it in terms easier to understand. Such a great tutor!
- Christine N. from Norman, OK
Search More Tutors in the Stanford Area