Galina K. - Individualized Math Tutoring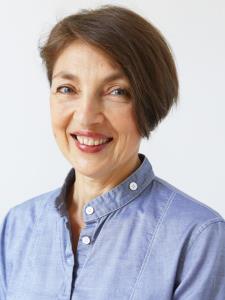 $90 / hr
New York, NY
8 miles Travel Radius

In-person + Online
I've been tutoring math since 2008. For the last three years, I?ve been working at Quad Prep School for 2e children. At the school, I?m teaching students of different learning styles ?the Art of Problem Solving? curriculum.

My pedagogical strength comes from my love and my respect for student learning styles. Because every student is unique, I prepare for tutoring sessions as I would for a class and create individualized lesson plans.

I believe that knowledge of math is rooted in the ...
Reviews
I highly recommend Galina for any parent whose kid(s) are struggling with complex Math subjects, as was my daughter. In a very short time, Galina explained these difficult concepts to my daughter in a language she could understand, breaking it down to the simplest concept, then building up from that base so that she understood it all so much better than she did in the classroom. Thank you, Galina!
- Dorothy C. from New York, NY
Galina is a very competent tutor, with excellent insight and attention to an individual's needs. She is clearly intelligent, efficient and very professional.
- Viviane T. from New York, NY
Galina is a wonderful tutor - supportive, incredibly knowledgeable and able to ascertain my son's level right away. Superb in every way!!
- Marianne E. from Brooklyn, NY
Galina is a patient, clear and effective tutor. She looks to the root of challenges and guides you so that you build a strong, effective foundation. Once you have this, you don't need all the memorization because one can think through the problems oneself without guessing. This has been great for retention and essential when under pressure.
- Josh E. from New York, NY
Search More Tutors in the Stanford Area