Cynthia O. - Master's in Teaching with Math, English, Test Prep, ESL, and Computers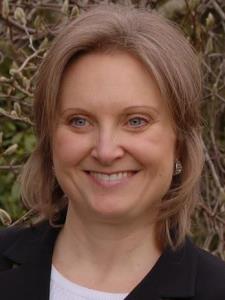 $55 / hr
Kirkland, WA
9 miles Travel Radius

In-person + Online
I started my work out of college as a middle school teacher. Then, I worked in business world to learn how knowledge is used outside the academic environment. It helped prepare me to teach students what lies ahead after school. Wanting to learn new cultures and contribute to the education of those in another country, I joined the Peace Corps and went to work in Lesotho, S. Africa, for two years preparing high school juniors and seniors for the Cambridge O-Level Exams with math and English....
Reviews
Cynthia is able to quickly review writing and make succinct, easy to understand corrections and recommendations for stronger writing. She relates easily with my high school student and he responded very positively to her comments and recommendations.
- Alison C. from Kirkland, WA
Cynthia spent time with my son to understand his perspective of what he might need support or additional help with. She was patient, positive and supportive. My son is looking forward to having more sessions with Cynthia.
- Kelly P. from Bothell, WA
When we started working with Cynthia mid Fall our daughter was struggling and was very frustrated with her Geometry class work/tests. She was struggle just to pass when in all others classes she was an A student. In the 7 months Cynthia worked with our daughter we saw confidence and her grade in this subject increase. By mid year she was getting an A in the class and this continued through the remainder of the year. Cynthia took the time to explain the Geometry work clearly and in a way that made sense to our daughter. I would highly recommend for anyone looking for support in this area.
- Shelley S. from Bellevue, WA
Cynthia is helping my 13 year old with the ISEE. She is a clear communicator. Online lessons with the whiteboard work well, I would recommend her and this program.
- Daphne B. from Los Angeles, CA
I gave Cynthia a list of items to work on with my high school son. My son came home and said, we finished the math and English work. Thank you, Cynthia! We appreciate your help!
- Cristina T. from Redmond, WA
Cynthia explains things in ways I understand- much better than in class. I believe that my deeper understanding will improve my grades
- Liane S. from Kirkland, WA
My 10 year old son said he enjoys his tutoring sessions more than summer camp. He is taking SSAT tutoring for middle school applications. I am glad that he likes the sessions, in addition to academic learning.
- Gokay H. from Redmond, WA
Cynthia has been working with my daughter for a couple of months now and I am seeing increasing confidence and results on her exams and homework. Cynthia is always thoughtful in her approach.
- Christie D. from Corte Madera, CA
Cynthia is a very knowledgeable instructor with Access databases. I would highly recommend her and wouldn't hesitate to contact her in the future if additional assistance with an Access database is needed.
- Diane O. from Leesburg, VA
Cynthia has helped my daughter for two years now. I have seen the results first hand and we are very happy to have found her. She comes to our house which is very convenient.
- Roberto L. from Redmond, WA
Cynthia helped my son organize a better essay in preparation for the SSAT. She was very helpful and she gave him useful strategies. High recommended! Thank you.
- Daphne C. from Seattle, WA
I appreciate a LOT the detailed weekly feedback given by Cynthia. It helps me follow up with my daughter, know the gaps. It is also useful to give specific assignments for my daughter focusing on the gaps. Thank you!
- Adel Y. from Kirkland, WA
Cynthia was very knowledgeable and patient. She explained things clearly and effectively. I look forward to working with her again.
- Sarah C. from Mountlake Terrace, WA
My daughter loved Cynthia's approach and style of tutoring which is to really cover a lot of material while always making sure she actually understood the concepts. Cynthia made good use of every minute.
- Cassie K. from Bellevue, WA
Cynthia is a patient and understands the frustrations that studying math can bring. She explains everything in great detail and answers any and all questions without hesitation.
- Kalani F. from Seattle, WA
Helped with honors geometry. Knew all the formulas and how they came to be, and why they work! Helped me make a note sheet for my test, figured out something that wasn't taught in class and was patient and helpful overall!
- Libby and Hannah Sue H. from Seattle, WA
My daughter says that Cynthia is very good at explaining why something is wrong. She able to understand the math concepts clearer and more efficiently. She also says she is very nice.
- Greta D. from Bellevue, WA
We had our first tutoring session this week. My daughter felt that Cynthia was able to help walk her through some things she was unclear on. She was patient and personable.
- Jill W. from Bellevue, WA
Ali enjoys working with Cynthia. She explains concepts to Ali in a way that is understandable. She helped her to feel more confident about her knowledge and to prepare her for her test.
- Barbara S. from Bothell, WA
Helpful tutor, she looked over 2 of my essays and corrected common grammar errors, run on sentences, is very knowledgeable in writing and revising, highly recommended for anyone looking fast response and properly corrected papers.
- Jasleen K. from Kent, WA
Search More Tutors in the Stanford Area