Jose O. - Experienced Computer Science Tutor.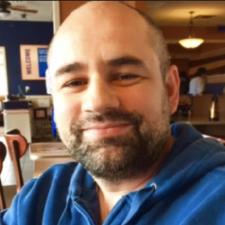 $50 / hr
San Francisco, CA
20 miles Travel Radius

In-person + Online
I'm Jose. I graduated with a Bachelor's degree in Computer Science and a minor in Math from San Francisco State University. I also have a Master's degree from the same institution. I do everything I can to make learning a pleasant experience.

Actually, I am a lecturer at San Francisco State University, teaching two upper division classes, Software Engineering and Database Systems. to senior undergraduate and master students, and I would to use all my experience in this field to teach or ...
Reviews
Jose O. helped me with a website using HTML and PHP code, something that I had been working on with no success. Right when I thought I was doomed, I got a message from Jose and he helped me, he was so helpful and nice about everything. I know it couldn?t have been easy helping me because I was really out of my element here, but he never made me feel bad or stupid but instead encouraged me to keep trying. I would recommend him to anyone who needs help, he?s a great teacher and a great person and will definitely help you do everything to the best of your ability. Great tutor!
- Kelsey A. from Greenville, TX
Search More Tutors in the Stanford Area