Larry C. - I can help you prepare and succeed in Architecture school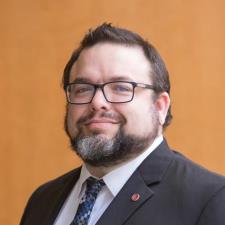 $40 / hr
Raleigh, NC
6 miles Travel Radius

In-person + Online
I have over 15 years experience in construction, both residential and commercial. I am finishing up my Master's degree in Architecture from NCSU. I want to help anyone do what I have done. Don't give up your dream. I will help you prepare for design school and become an Architect. I have the inside information that will help you with strategies to earn money to help you pay for your degree and be ready for the demands required to finish school.

I am an expert and certified professional in R...
Reviews
Larry is an excellent tutor, the best ever on Wyzant. His method of teaching is excellent and understandable. He?s very patient and friendly in his approach. He also understands the best method and approach to bring out the best out of his student. I really enjoyed his lesson.
- Taiwo T. from Philadelphia, PA
He helped me a lot for a project I am working on in school. He was very helpful and gave me some great tips for the future. After my session with Larry I feel more confident and will definitely be coming back if I need guidance in the future.
- Christy H. from Orlando, FL
Helped me on the Basics of Revit as well as REVIT MEP Electrical portions which no other tutor was able to show me. He is patient and dedicated. Definitely recommend him.
- Juan A. from West Palm Beach, FL
He is knowledgeable, but what makes him stand out is how he teaches the basics and relates it to the real world but keeps it simple enough to understand. He is always great at getting back to you! I?ve had many tutors ranging physics etc and he is def very good!
- Jennifer L. from Manhattan, KS
Larry reviewed step by step instructions on how to adjust a topo elevation by using survey points and project based points. It was very helpful to have him explain everything and briefly discussed options for modeling geometry in revit. Overall the session was helpful and he was experienced using the program.
- Elizabeth A. from Austin, TX
Larry looked over the teaching modules of the course so that I could understand better what was to be done for assignments. He had his own language and perspective and it was correct but I needed to hear the language I have been presented with in this course. He accommodated me by putting in the time and effort to become familiar with the content of the course.
- Susan K. from Carrboro, NC
Larry helped me with placing doors in glass walls and rendering 3D views. He was extremely helpful and very patient. I most likely would not have make my project deadline without his help.
- Joel H. from Lillington, NC
Search More Tutors in the Stanford Area