Leo M. - Tutor Certified in Autodesk Revit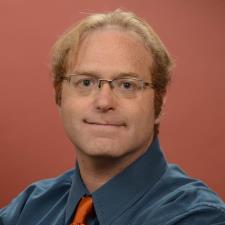 $70 / hr
Saddle River, NJ
40 miles Travel Radius

In-person + Online
For the past year, I have been Tutoring students at Bergan Community College in Revit, Autocad Architecture, Sketchup, Photoshop, and Illustrator. I have also trained the Theater Department to use Vectorworks as a 3d tool and provide Models and Renderings of their set, lighting and projection design to show their director and producer.

Recently, I tested and obtained my Autodesk Certifed User in Revit Architecture.

For the Past 10 Years, I have been a Lighting Designer, Set Designer, Gaffe...
Reviews
Leo had a great wealth of information and answered all my questions without going on and on. I'll continue to use him. We also talked about things outside of the actual program that are important to me for setting up my own business.
- Kory A. from Lake Arrowhead, CA
Leo helped me figure out how to use some tools in Revit that, as a beginner user, I am not too familiar with. Very helpful as I was a bit stressed about creating a project that met my design intent.
- Chad M. from Charlotte, NC
Leo had a great knowledge of the program and was able to give comparative analysis with other software to help clarify subject matter. He directly answered the questions I had. I highly recommend Leo and will be booking additional lessons with him!
- Ty H. from Arlington, TX
Search More Tutors in the Stanford Area