Jennifer W. - Patient, Thorough, and Knowledgeable Chemistry, French, and Math Tutor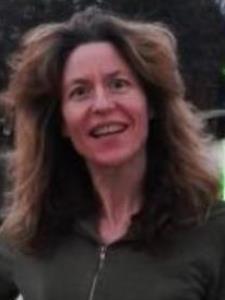 $32 / hr
Bowie, MD
15 miles Travel Radius

In-person + Online
One of Top 100 Wyzant Tutors of 2015

As a former chemist for the Justice Department, the U.S. Air Force, Biospherics, and AT&T as well as a Phi Beta Kappa graduate of Drew University, I would very much enjoy tutoring any student having difficulty with the concepts in their chemistry, including AP Chemistry and college-level general chemistry, physics, French, Pre-algebra, Algebra I and Algebra II (with Trigonometry), Pre-calculus, Calculus, SAT Prep, ACT Prep, ASVAB Prep, GRE Prep, MCAT Prep...
Reviews
Jennifer has been helping me with GRE tutoring the last few weeks. She is extremely helpful and explains everything without making you feel dumb. She has been explaining and using the best tips for taking the GRE.
- Alexandra L. from Endicott, NY
Jennifer is very knowledgeable, patient and explains things very well. We picked her to work with my son with chemistry, but she's also tutoring him with math and sometimes Spanish, We're very thankful that we found her.
- Dwayne G. from Glenn Dale, MD
It was our First time using an online tutor. It was pretty easy to do. Jennifer was very knowledgeable and very patient while tutoring my daughter. Thank you.
- Rosie F H. from Hudson, MA
Jennifer is very patient and knowledgeable. She understands the students needs and works to solves problems in a easy to understand approach. She doesn?t hesitate to slow down and repeat herself as needed.
- Marisa M. from Clinton, MD
Jennifer helped me with one of my college physics homeworks and was able to help me understand in a clear and thorough way how to do they problems. Would recommend to anyone!
- Tyler G. from Fort Mill, SC
Jennifer helped my daughter feel at ease about the material. It was a good session. My daughter had a test the day after the first session and apparently she felt a bit more prepared.
- Psyche W. from Beltsville, MD
I enjoyed the two sessions Ive had with Jennifer so far. Shes a natural a what she does and its a pleasure working with her.
- Emeka O. from Upper Marlboro, MD
I can?t say enough good things about Jennifer! She has helped tremendously and is very patient and willing to help us at the last min.
- Cyndee V. from Bowie, MD
Jennifer is just an amazing in tutoring. She is professional, knowledgeable, very patient, always prepared, and kind and caring. She is always there and available to help my daughter. My daughter is extremely happy to have Jennifer has her tutor, and has learned so much. Thank You, we are so glad that our daughter has you as her tutor. We would absolutely recommend Jennifer!
- Liliane O. from Fort Lauderdale, FL
Jennifer W. Is very knowledgeable when it comes to match concepts and is very informative. The information was easy to retain and remember! I will definitely return for another session!!
- Neko H. from Clinton, MD
My son said that the way the instructor conveyed the information made it easy for him to understand. After just a single session, he started to grasp the concepts a lot better. He?s looking forward to continuing his sessions.
- Brandon F. from Glenn Dale, MD
My daughter has been working with Ms. Jennifer for several weeks on both mathematics and grammar. She has been able to provide clear explanations and has shown flexibility in teaching different subjects. We have been pleased with the results so far.
- Steven A. from Laurel, MD
Helped with AP chemistry concepts, prepping for test etc. Appreciated the proactiveness in asking for topics to be covered ahead of time so the class could be most effective. Thank you for all your help!
- SATISH C. from Austin, TX
Jennifer is such a pleasant person to work with. My 7 year old daughter loved her and is looking forward to future sessions.
- Kristina C. from Cheltenham, MD
Jennifer seems to understand her subject very well. She is calm and knowledgeable. My daughter likes her methods of explaining complex concepts. She is also very patient and understanding.
- Dr Ibrahim K. from Glenn Dale, MD
Jennifer continues to be outstanding. My daughter benefits from every session. I continue to see improvement in my daughters studies. She has improved her score for SAT and I'm confident she will improve it even more as time goes on. I love the online option. This will be extremely helpful if my daughter needs help when she goes off to college. Jennifer has a love for education and a gift for teaching/tutoring. We are so happy we found her.
- Tynyika M. from Upper Marlboro, MD
Jennifer is tutoring my daughter in Algebra 2. Sammy just got an 89% !! We are taking PreCalc next. Jennifer has given her the skills & the confidence to do well. Thank you Jennifer!!
- Bonnie L. from Bowie, MD
This was our first experience and we will be back. We need assistance with PSAT prep, SAT, Precalculus and AP Bio and I think Jennifer will be able to assist with them all. Very knowledgeable, able to clearly and concisely explain concepts.
- Monica H. from Upper Marlboro, MD
How exciting to see a smile on your son's face when he comes from tutoring. How exciting to hear him explain the new concepts she made so easy for him to understand. How exciting someone has your child excited about learning.
- TAMARA S W. from Bowie, MD
Jennifer tutors both of my children in Math. She is able to help them understand; even if the problem is extremely difficult. I have recommended her to many of my friends.
- June E. from Bowie, MD
Search More Tutors in the Stanford Area