Paige S. - Patient, Effective MCPS Certified Teacher in Eng, Fr, & Russ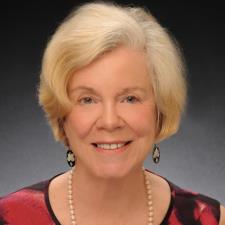 $65 / hr
Kensington, MD
12 miles Travel Radius

In-person + Online
Greetings! I am a 10-year veteran French teacher of MCPS, with six years of tutoring experience in Reading (K-12), Writing (K-12), Study Skills, French and Russian Language and Culture, and Test Prep (SAT, SSAT, ISEE, PSAT, HSPT). I always take time to evaluate a new student's learning style, academic strengths and weaknesses, and attitudes toward learning different subjects. I strive to make learning rigorous, but engaging and even fun for students, especially those with ADHD and low mot...
Reviews
Paige helped my son with properties as it relates to the (PIE) not sure of the correct symbol, also the importance of remembering them. it was the first session and it went well so we will see how it progresses.
- Michelle J. from Washington, DC
Paige has a strong understanding of French grammar and helped me correct my speaking errors. She was on time, patient, prepared, and a very nice lady to work with.
- Loriana G. from Mc Lean, VA
Paige was excellent for my daughter. She worked well with her and was able to show her (with kindness) where her analysis went wrong in her writing. Paige gave my daughter tools and extra assignments, and Paige also went the extra mile to read much of the book my daughter was reading to ensure a more meaningful lesson.
- Charisse C. from Washington, DC
Paige demonstrates interest in her student. She looks for topics he is interested in to drive the lesson objectives to him. She is engaging and patient. She looks proactively for material to help the lesson. Excellent experience!.
- Aurora N. from Rockville, MD
My daughter looks forward to her tutoring sessions with Paige every week. She is very patient and quickly identifies areas that my daughter needs support with. She brings supplemental worksheets and activities to make the tutoring session fun. I highly recommend her.
- Patricia T. from Rockville, MD
Paige has recently begun tutoring my son who is a freshman in high school. He is in Honors French and the course load is very demanding. He asked me to find him a tutor so he could stay on top of everything. We are so lucky to have found Paige. She has such a calm and kind personality and my son clicked with her from the first minute he met her. She is giving him the knowledge and confidence that he needs for this course. I would highly recommend Paige to anyone who needs a tutor.
- Susan H. from Bethesda, MD
We are extremely pleased with Paige. My daughter has been taking reading lessons with her for a year now and she is way ahead of her class in her reading and comprehension. My daughter is really engaged in the lessons. Paige is patient, knowledgeable and absolutely the best tutor out there!
- Sanaz S. from Bethesda, MD
We have had Ms. Paige only for about three months but we have seen a great improvement in our daughter's reading. Thanks to Paige she's becoming a great speller! Thank you Ms. Paige!!!
- Reka V. from Bethesda, MD
Paige is tutoring my daughter for SAT English, some SAT math and helping her with a college essay. My daughter has dyslexia and a much different learning style than the norm. Paige just gets her, tailors her tutoring to her learning style and needs and my daughter loves her. I wish we would have found her sooner.
- Maayan A. from Montclair, NJ
Her techniques in keeping my son interested in learning are awesome! My son can be very difficult at times having difficulty keeping on task, concentrating and so on. She has made learning fun for him and she is a great communicator with children. I highly recommend Paige for any child, especially those with learning disabilities such as ADHD. She can tackle both the learning and emotional aspects involved with ADHD.
- Maria M. from Boyds, MD
My daughter is a senior in high school taking French 1. My daughter has difficulty with languages and adores Paige. She has done extremely well in the class solely due to Paige's tutoring. I would highly recommend her.
- Bonni K. from Potomac, MD
Paige has been an invaluable tutor for my daughter. My daughter attends a French Immersion school and I have been searching for a tutor that was both skilled in French and English. I knew immediately after my daughter's first tutoring session that I found the perfect tutor, she exceeded my expectations. After her initial assessment, she quickly identified my daughter's decoding problems and developed a strategy to work with her. Paige's French language skills were crucial in teaching my daughter the differences between French vs. English phonics. Paige has also been great in helping her with writing/spelling skills. Lastly, the real testimonial is that my daughter loves her! Paige is very patient, motivating and makes learning fun! Look no further, Paige is an exceptional tutor!
- Karen F. from Bowie, MD
For the help I was looking my son, Ms. Paige was great. She covered all the bases and was extremely knowledgeable. I refer her to anyone seeking a tutor with the with passion to learn because she' s great at what she does. Keep up the good work and continue to help the youth that request help.
- Hervans B. from Silver Spring, MD
My child is currently preparing for the SSAT and Paige has done a great job of making him feel comfortable. She has an abundance of resources and is very thorough.
- Barry W. from Silver Spring, MD
Ms. S is a wonderful teacher, her method of teaching and an over all approach to the subject is excellent and high standard. My daughter is enjoying her lessons, we are very happy to have her.
- Ruth M. from Rockville, MD
Search More Tutors in the Stanford Area