Micah F. - Math Tutor in Carolina Forest Area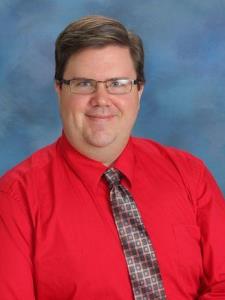 $50 / hr
Myrtle Beach, SC
15 miles Travel Radius

In-person + Online
My style focuses on teaching students to understand the content. I want to help people reach their goals in math. The first meeting we can set up a reasonable plan. Depending on your needs, I am willing to accept students for both short and long term commitments. I am South Carolina certified to teach middle and high school math with the gifted and talented and calculus endorsements. I have ten years teaching experience and currently work full time. My passion for math drives me to help stude...
Reviews
We highly recommend Micah! Our son is in a very fast paced 1 semester Algebra 2 class and WAS struggling to keep up. Not any more! Micah has worked his tutor magic and we are no longer dreading quiz/test days. We cannot thank him enough for his help.
- Hope J. from Myrtle Beach, SC
We had a very fragile situation where we weren't sure if our son could survive Algebra 2 and Micah was able to tell us his opinion on dropping the class or continuing the class based on our son's current knowledge. He was very professional!
- Kelly R. from Myrtle Beach, SC
I don't often write reviews unless there is something worth letting everyone know about! Micah is wonderful. Patient and thorough! My kids are getting 100 on their math tests and quizzes because of his help. My daughter is taking precalculus and my son is in honors algebra. Micah takes the time to teach so that the kids understand it. This is so important because these concepts need to be understood for future math to come !!!!! Thanks Micah for yr help
- Raquel L. from Myrtle Beach, SC
In working with college students, takes the time to be sure that the material is entirely comprehended. Excellent resource for daily coursework and study prep for mid-terms/finals.
- Cindy F. from Clio, SC
Very reliable and easy to work with. Helped my student work through problems so that he was able grasp concepts and make progress through the lessons. I would highly recommend Micah and use him in the future as math gets more and more challenging.
- Ryan L. from Myrtle Beach, SC
Micah is very easy to work with. He understands my short attention span and stays focused on getting me to understand what he is teaching me. I think he will get me through this. Thumbs up for Micah.
- Marilyn T. from Myrtle Beach, SC
I had my first session with him, he gets straight to the point, shows you what you don't need to figure out the problems, and the easiest way to go about it. In one hour he taught me what I couldn't understand from other teachers for two years. He will give u a very good understanding in math. Cannot wait to work with him again.
- Lisa W. from Myrtle Beach, SC
Micah was explained all of the problems in detail. He was very patient when I had difficulty solving problems. I would highly recommend him and would ask for his assistance again.
- Debbie M. from Myrtle Beach, SC
My son loves math and is several grades ahead (he will be taking Algebra II Honors in 9th grade). He wants to stay on top of his game, and Micah has been his tutor for the past several weeks...and he will continue to be his tutor. Both my son and I are quite happy with Micah's teaching style, knowledge of math, and most importantly, his ability to transfer that knowledge to the student. I highly recommend Micah.
- Michael G. from Murrells Inlet, SC
As an adult learner returning to school after several years teaching me is a tremendous task. Moreover, add the problems of little mathematical aptitude and full-time work responsibilities I believe I am the ultimate challenge for any tutor. However, Micah took on the project of teaching me math without the slightest reservation or negativity. Rarely have I met someone with such an impressive mix of technical and people skills. Micah is an exceptional teacher and professional. He has an infectious enthusiasm for math and demonstrates extraordinary patience even during the most challenging situations. Micah also demonstrated a unique ability to adapt his teaching methods to my personal learning style. I have struggled through many attempts at understanding math with little to no positive results. Within a matter of a few days with Micah's guidance and encouragement I was not only learning but also getting excited about my next lesson! I shudder to think of where I would be had it not been for the advertisement which allowed me to discover the WyzAnt website and subsequently meet Micah. I plan to use Micah's services again when I take my statistics course and highly recommend him to anyone needing a tutor.
- Donna M. from Murrells Inlet, SC
Search More Tutors in the Stanford Area