Lisa P. - Law School and Legal Writing Coach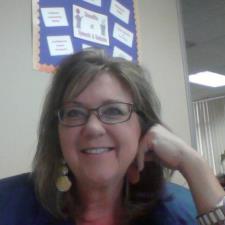 $60 / hr
Brea, CA
20 miles Travel Radius

In-person + Online
I am confident that with my assistance, students can find and be their best selves. My dedication is to ensuring my students "get it" and not just by the sharing of knowledge to get there, but motivation, memory and other similar skills that my many years of experience have taught me are effective. Everyone needs help understanding concepts and theories from time to time. Sometimes just having another person like me explain it differently, and in understandable language can make it all click ...
Reviews
Lisa is a very knowledgeable tutor that only wants the best for you. She comes prepared to the session which is very pleasing and assuring. During the session, Lisa is very organized and helpful in answering any questions. She makes sure the content and directions are clear to the student, which is very assuring. I recommend her to anyone who needs help in the area of law.
- Kara J. from Rowland Heights, CA
Lisa is always fantastic. This has been the fourth or fifth time I?ve met with her and she is wonderful! A great wealth of knowledge.
- John F. from Ontario, CA
I can?t speak highly enough of my experience with Lisa. I came to her frustrated after trying couple of other tutors with no hope that I could understand the concept of business law. I haven?t taken any law classes before, besides English is not my first language, yet Lisa did a tremendous job on helping me how to understand the law cases, analyze them and address them properly. There were times when I felt totally lost, but she would amazingly direct me on how to think and deal with all the information I have. I highly recommend Lisa to anyone who seeks understanding and help in law field.
- Mirna T. from Belmont, MA
Lisa was wonderful. Her feedback was very thorough and detailed. She really cares about her students and their work. She is very organized and takes her time to explain the material to you. Highly recommend Lisa.
- Pooja M. from Redmond, WA
Lisa is an extraordinarily knowledgeable and helpful tutor, she not only knows her subject, she has a unique talent to help with some challenging type ideas. I recommend her highly and hope to continue working with her in the future
- Joe E. from Lakewood, CA
Excellent first session ,Lisa is extremely knowledgeable and has a wonderful spirit I would definitely recommend her as a legal writing tutor, she was patient and extremely resourceful
- Robin W. from San Jose, CA
Lisa is absolutely awesome. I had zero legal education or experience. I came to her silently frustrated and left relieved with a better understanding. By the time I finished all my sessions I felt that I would have little to no trouble at all being able to finish what she taught me on my own. Absolutely Fantastic!!!
- Jaime M. from Costa Mesa, CA
Lisa help me to organize and complete my thoughts on a paper that really had me stressed out. She very kindly nudged me in the right direction. Was always right there when she said she would be. So glad I found her.
- Brenna B. from Bainbridge Island, WA
I am so glad to meet with Lisa. She is a knowledgable tutor. She answered all the questions i have. She give me good idea to study style and make a plan for study more efficiently. I am international student and she patiently listen to me and explain to me vocabulary which i don't know the meaning. I am appreciate to her for her help and patience.
- Elif Y. from Costa Mesa, CA
Lisa was very easy to work with, very professional and knowledgable. After reviewing and revising my own paper for the 10th time (yeh, that many times), I pretty much felt brain dead and need help. Lisa reviewed my paper, provided her recommdations. After working with her, I felt very confident and comfortable submitting my papers. I will definitely recommend her service to anyone who needs professional writing assistance.
- Angel L. from Walnut, CA
We discussed and reviewed some law school hypo's. She was patient, helpful, and answered all my questions. She also was able to answer questions that I hadn't even asked yet. I do recommend her.
- Erika O. from Chino Hills, CA
Search More Tutors in the Stanford Area